April 20-21, 2018 at First Christian Church in Decatur, IL
Friday, April 20 from 8am-4pm
Satuday, April 21 from 8am-3:30pm

First Christian Church in Decatur, Illinois is proud to host Disciple Heritage Fellowship churches for a dynamic conference experience April 20-21, 2018. Attendees will be engaged in worship, learn best practices, and engage in a round table experience with solutions to challenges your church is facing. Attendees can expect networking with other church leaders, engaging worship, inspired preaching, and practical solutions to current issues. Also, we will celebrate the rich history of DHF during a Founders Session as we look forward to exciting developments ahead.

DHF National Conference is planned with you - the local church leader - in mind. Come be refreshed, renewed, and challenged alongside other church leaders from across the nation.
---
Featured Speakers: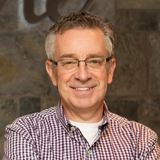 Wayne Kent, Executive Director of Disciple Heritage Fellowship, is Lead Pastor of First Christian Church in Decatur, IL. He has pastored FCC Decatur since January 1994 when the weekly attendance was 150. Under Wayne's leadership, the weekly attendance has grown to 1,100, and FCC Decatur is known for its impact in the community of Decatur.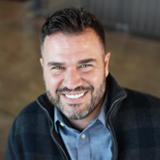 Dave Dummitt is the Lead Pastor of 2|42 Community Church in Brighton, MI, recently named the 18th fastest growing church of any denomination in America by Outreach Magazine. Dave led a team of 24 people who moved from other states to help start 2|42. Dave is also the Executive Director of Missional Businesses Inc., on the leadership team for the NewThing Network, and on the board of directors for the Solomon Foundation.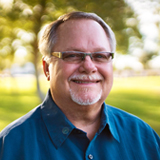 Roger Storms served as the Lead Pastor of Compass Christian Church in Chandler, AZ for 29 years, retiring in May 2017. Under his leadership, the church's weekend attendance increased from 120 to 2,600. He now serves as a Trustee of Ozark Christian College, volunteer consultant for Connecting Hope Mission in Ecuador, and works with Pioneer Bible Translators, International.
---
Breakout Sessions
We have a number of great breakout sessions planned from guest services to compassion fatigue and everything in between. Check out our complete list of breakout sessions offered Day 2 of the conference.
---